​​SMXLL
Happy sippin' my friends!!! We had a very relaxing weekend. Eddy's birthday was Friday and we went out to eat with some friends to celebrate. A couple of the boys trickled in while a couple were at school. We'll celebrate as a family in a couple weeks when it's Jack's birthday. It was nice seeing Cody home for a few hours too.
****IF YOU'D LIKE TO PARTICIPATE IN THE GIVEAWAY PLEASE HEAD OVER TO TONYAKAPPES.COM AND CLICK THE BLOG TAB. THIS IS JUST A FEEDER BLOG****
I've received a lot of emails about some of my series and when new books will be out. The Ghostly Southern Mystery Series with Emma Lee, that one is up in the air at the moment, so there are currently no plans for another...yet.
As for The Divorced Divas, Spies and Spells, Olivia Davis, and Laurel London, those series are finished. I love all of them, but unfortunately the sells weren't helping me pay the bills because they were LOW....I hate that, but after all it is a business decision that really hurts.
This means that Magical Cures Mystery (June Heal), A Killer Coffee (Roxy Bloom) and a super secret project....are a full go.
We also have the Kenni Lowry Mystery Series that's traditionally published by Henry Press. We are currently on book five of the series and I'm currently working on the plot of book seven. There are ten books contracted to them and I'm not sure of the series after that.
Then we have the new Maymee Bell Southern Baker Mystery series where I signed a contract for two books. Both of those have been written. I'm also unsure of the future of this series.
With the traditional books, it's hard for me to justify the lack of income I get compared to the series I self publish. I'm currently in an inner struggle with myself to whether or not I'll take another traditional contract for either of those series if offered.
Self publishing allows me to put books out faster and write what I want. I feel like I know what y'all like and I just don't like working for other people. My true heart is in my writing of the self published books and those seem to pour out of my fingers and on to the keyboard, so I'm airing with the side of my passion and heart....details on those traditional series later.
I'm just being honest with y'all since you've sent emails and asked. It's not a secret that I was discovered by traditional publishers after I'd done a ton of self publishing and self publishing is where my heart and happy place are.
​​SMLXL
Yippee! Early reviews for A CHARMING CORPSE are starting to come in and I'm so excited that everyone is still in love with June Heal and the gang.
CHARMING❤️SOUTHERN❤️MYSTERIES
Before the good witch from the @HallmarkMovies, there was June Heal!Welcome to Whispering Falls, where magic and mystery collide!
A CHARMING CORPSE
Preorder by clicking here or https://amzn.to/2JgdWBU
As a bonus, you can read the first chapter by clicking here.
Tonya Kappes book sale of the week:
SLXLM
​​
Spies and Spells is on sale April 10-17
Click here or >>>> https://amzn.to/2E36l5Z
Hey! Why aren't we hanging out the rest of the days??? Come on over and follow me on my favorite places.
SLXLM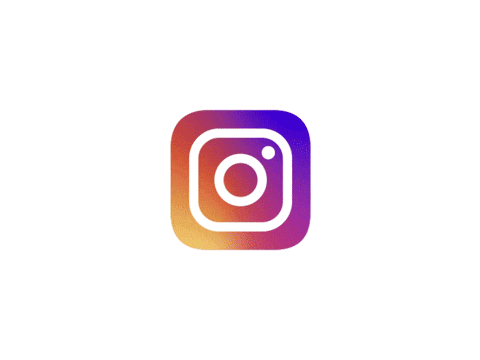 ​​
I love instagram!! Come on and click here to follow me on there.
MXLLS

​​
I love my Facebook author page. I'm there ALL THE TIME! Come on over and follow me there by clicking here. I have coffee there everyday!
MXLLS
​​
Friend book sale of the week:
Murder in the Pearl District by Dianne Harman for $.99 for this week.
Click here to buy
or
>>>> https://amzn.to/2JwOEzm
Here is a fun box set that a few cozy authors have put together.
MXLLS
​​
Destination murder! Now that looks like fun!
You can preorder your copy at these locations:
Kobo:
http://bit.ly/KoboDestMurder
Nook:
http://bit.ly/BNDestMurder
iBooks:
https://itunes.apple.com/book/destination-murder/id1364547034?mt=11
SLXLM
​​
READER OF THE WEEK:
Kristi Free-Lewis
"I love the characters and reading your mystery books!"
Thank you, Kristi!!
Check out my Red Velvet Crunchies from my upcoming release of Cake and Punishment.
​​SLXLM
You can check out the recipe here or here.
Enjoy!!
SXLLM
​​
MLXLS
​​
I have two traditional books up for preorder. Be sure to check them out.
DEAD AS A DOORNAIL>>>
https://amzn.to/2qkGl0O
CAKE AND PUNISHMENT >>>
https://amzn.to/2HoELDa
​​SLXLM
What series of mine is your favorite?
Enter to win by leaving your answer below.
Thanks for having coffee with me!!
xoxo~Tonya