BE STILL MY HEART!!!!
​​SMLXL
I can't even tell you how much I love these covers!!!
​​SLXLM
Readers ask me all the time how I come up with covers for my self published titles. For this series it was different. I have a wonderful cover artist, Jessica Fischer, that I work with on the other series and we work back and forth until we have a cover.
This series was actually done by artist Mariah Sinclair. She makes a lot of premade covers and I always keep an eye out for different premade covers because they are usually half cheaper than what I normally pay and sometimes they speak to me. Not to mention, they are buy here and get now. I'm a buy here now gal! It's like window shopping and going in to buy it. That's how these titles came to be.
I'd been throwing around this idea of a new series for the past six months about a book club set in a laundry mat. I know that sounds weird and how does the campers go with it....but trust me, it works and it's so funny!! I'm loving the series.
Maybe the campers spoke to me because when I was a kiddo my parents had a Winnebago. I'm not going to lie....as a kid I hated that thing! And I'm not a camper. Like my sleuth in this series, Mae West, I too think camping involves room service. I hope you are as excited as I am. You can actually go ahead and preorder BEACHES, BUNGALOWS, AND BURGLARIES by clicking here or >>>>> amzn.to/2GUqwoJ
*****IF YOU'D LIKE TO PARTICIPATE IN THE CONTEST, YOU'LL NEED TO GO TO TONYAKAPPES.COM UNDER THE BLOG TAB. THIS IS A FEEDER BLOG*****
​​SMLXL
Yippee! Early reviews for A CHARMING CORPSE are starting to come in and I'm so excited that everyone is still in love with June Heal and the gang.
CHARMING❤️SOUTHERN❤️MYSTERIES
RELEASING THIS WEEK!!!!
Before the good witch from the @HallmarkMovies, there was June Heal!Welcome to Whispering Falls, where magic and mystery collide!
A CHARMING CORPSE
Preorder by clicking here or https://amzn.to/2JgdWBU
As a bonus, you can read the first chapter by clicking here.
Tonya Kappes book sale of the week:
SLXLM
​​
A Charming Voodoo is on sale April 17-24
Click here or >>>>
https://amzn.to/2JK5PO7
Hey! Why aren't we hanging out the rest of the days??? Come on over and follow me on my favorite places.
SLXLM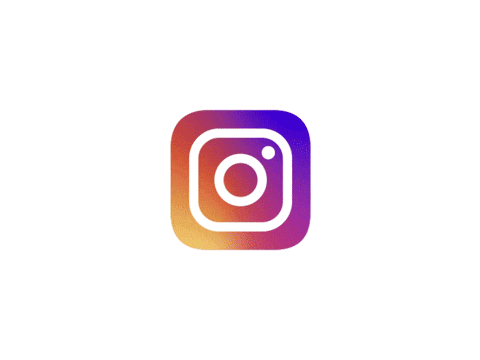 ​​
I love instagram!! Come on and click here to follow me on there.
MXLLS

​​
I love my Facebook author page. I'm there ALL THE TIME! Come on over and follow me there by clicking here. I have coffee there everyday!
Be sure you're on the Facebook page this Friday for Friend Friday Giveaway! This week's giveaway is going to be The Witch Who Foiled the Plot by Katie Penryn!
​​SLXLM
SLXLM
​​
Scooter update! Thank y'all so much for reaching out to see how Scooter is doing. Yesterday we did a curve diabetes test on him, which is taking his blood sugar every two hours. He's such a doll. I have to take blood from his lip, tail and pads of his feet. He sits so still while I'm doing it. He's currently on 7 units twice a day of insulin. The curve test showed that his sugar is still high so I'm sure the vet will up the dosage. He's back to playing and wanting to go for his walks. Everything is looking GREAT!
MXLLS
​​
Feral Cat update:
All of the messages on my Facebook about the feral mama cat and six kittens have been so kind. The Saving Grace Animal Rescue came over the weekend to check out the situation. Mama and the babies were good. Mama got very leery of the have a heart trap. She jumped up on the porch and looked at it from all sides. Saturday morning she was gone and the babies too. I think she got so scared of the trap, she lost her trust in me and moved the kittens. She did come back to get fed, but I can't find the babies. I'm hoping to find them, but for now...I have no clue where you moved them. I'll keep you posted.
SLXLM
​​
READER OF THE WEEK:
JoAn Varner
"The humor in your books make me laugh and the mysteries make me think and ponder and wonder as I try to solve the puzzle."
​​SMLXL
SXLLM
​​
MLXLS
​​
I have two traditional books up for preorder. Be sure to check them out.
DEAD AS A DOORNAIL>>>
https://amzn.to/2qkGl0O
CAKE AND PUNISHMENT >>>
https://amzn.to/2HoELDa
​​SLXLM
Friend of the week sale!
Just Shot Me Dead from Anne R. Tan
It will be $2.99 until the end of April, then the price will be $3.99.
Short blurb:
While on a blind date with a doctor and his mama, Lucy Fong gets a call that her estranged mom is found shot in the stomach in her private investigation office. She returns to Morro Cliff Village to search for answers and her sister...and finds only a dead body in her sister's apartment. Will she find the killer before he strikes again?
Amazon
Barnes and Noble
iBooks
Kobo
Google Play
​​SLXLM
Have you ever gone camping??
Enter to win by leaving your answer below.
Thanks for having coffee with me!!
xoxo~Tonya