****GIVEAWAY OVER! CONGRATULATIONS TO Gina Griffin Johnson!!****
New year! New blog information!
Tuesday with Tonya features weekly deals on Tonya Kappes novels and a weekly $10 Amazon Gift Card Giveaway!! ALL YEAR LONG!!
Here's the catch...you have to open and read and COMMENT on the blog! In your comment, please leave your email address so I can get in touch with you if you win. The winner will be chosen on Thursdays. You can come back here to see the winner or check your email to see if there is a treat in there from me!
You will still get a bi-weekly newsletter with more information and monthly giveaway. I'm also going to do a newsletter post about my author friends who have great cozy mystery books on sale for that time period. So you'll definitely want to open those too!
BIG NEWS!!!
COLD BLOODED BREW the 4th book in A Killer Coffee Mystery Series is now available for preorder!! I'm beyond thrilled with this adorable cover!
Here is the blurb!
Charming. Southern. Mysteries.
Welcome to Honey Springs where the gossip is as hot as the coffee served at The Bean Hive Coffee Shop!
Meet Roxanne Bloom, ex-lawyer and who likes to be called Roxy by her close friends. She's the owner and operator of The Bean Hive coffee shop in Honey Springs. Kentucky.
But when a dead body is dumped on her doorstep like a sack of coffee beans, the cozy coffee shop becomes an all-out crime scene and everyone in the small town is hankering for some good gossip.
Sheriff Spencer warns her to be careful because everyone is a suspect. Roxy's snooping lawyer skills are on alert and she can't help but brew up a few clues to help find the cold blooded killer.
​​SMXLL
You can grab your preorder by clicking here or click on the link: http://amzn.to/2F6koJy
BIGGER NEWS!!!!
As most of you in my private Facebook group, Cozy Krew, knows that I put some of my series into Kindle Unlimited. The reason I did this was purely for business reasons. Two years ago I'd done the same thing and last year I had all the books available to buy on all platforms.
The series that I put in Kindle Unlimited can not be available for on any other platform other than Amazon, BUT that doesn't mean my readers on other platforms can't get the books! Here is the publishing plan~ every book will be available for preorder on all platforms. This is when anyone that doesn't purchase through Amazon or in the Kindle Unlimited program will have the opportunity to purchase the book. After the book is published, the book will go into the Kindle Unlimited program exclusively and be taken off all other platforms.
This will NOT hurt print books. All books will still be made available in print and audio.
I love you all and this was the best way I could figure would make everyone happy. Thank you so much for all of your support.
​​SMXLL
Tell me what device you use to read your books, and not talking print, to be entered to win the $10 Amazon Gift Card.
THIS WEEK'S TONYA KAPPES BOOK SALE!
​​SMXLLNow is your chance to read the first book in A Killer Coffee Mystery Series! Scene of the Grind is on sale for .99 this week! For those of you in Kindle Unlimited, you can now download it for free with your subscription!
Click here or click the link: http://amzn.to/2CAbq5T
Here is the blurb:
Scene of the Grind is the first in USA TODAY bestselling author Tonya Kappes' new A Killer Coffee Mystery Series. The series takes place in the cozy southern fictional tourist town of Honey Springs, Kentucky.
Roxanne Bloom (her friends, though few call her Roxie) quit her job as a lawyer, divorced her cheating husband, and moved to the quaint town of Honey Springs, Kentucky where she'd spent many of her teenage summers visiting her eccentric and fun-loving Aunt Maxi.
Roxy follows her dream and opens The Bean Hive, Honey Springs first coffee house on the town's newly revitalized boardwalk. that opens just in time for Honey Springs annual Honey Festival.
Roxy's life couldn't be better. Business was booming, she's reconnected with special people from her past, including her first teenage love, and visits The Crooked Cat book store, which is still her favorite shop in Honey Springs.
One problem, Aunt Maxi and Alexis Roarke, owner of Crooked Cat, aren't on the best of terms. Alexis leases the book store's building from Aunt Maxi and the rent is going up.
Roxy takes Alexis a fresh cup of coffee from The Bean Hive and a tasty pastry as a peace offering between the two women, but discovers the beloved book store owner murdered and Aunt Maxi is the number one suspect.
Gossip in Honey Springs is as hot at the coffee served at the Bean Hive and Roxy has to uncover who is behind the murder not only to save her shop, her aunt, but her life.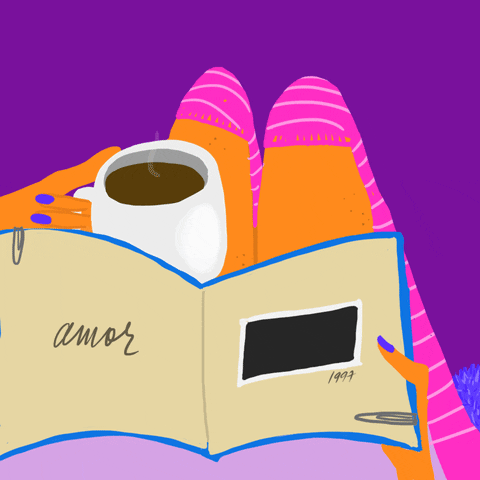 ​​
HAVE A GREAT WEEK!!! ~ T.