Good morning! It's Tuesday and what does that mean? Another Tuesday coffee morning chat with me! Hahaha! Here's what's on my mind...my eyes! Over the past three months my eyes have lost their ever lovin' mind. Okay...if we were to be far, it's been about a year, but they've gone all wonky over the last three months. I swear they're rebelling against me. Naughty eyes!
About a year ago, I had to go to wearing one contact in only one eye because I'm at that beautiful stage in life where I need readers because I'm near sighted, which means I can't see far away. With one contact in one eye and one eye without one, I was able to do the whole mono-vision thingy. Then....I started to get these nasty little ocular migraines. I can pretty much say those are due to stress and big stress, like when someone close to me dies, or even when my sweet Charlie has to go to the cardiologist for his big six month test and I worry there's something more wrong with him. Then I feel these things coming on. Once I had one on stage when I was public speaking. Though they only last about ten minutes, they still freak me out. ​​
To make a long story longer (as we say in the south), I had one a couple of weeks in a row and that crazy color photo is what I see for ten minutes....I swear....talkin' about freakin' out! Anyways, I've been to the eye doctor and my family doctor. Can you believe it when I tell you that both of them told me that I was getting to that age. That age????
​Well....that didn't sit too well with me. You're getting to that age where things. . .well. . .(at this point my face had contorted), change. My eye doctor: Sometimes our eyes stop responding well to contacts, so let's just wear your glasses when you drive and while watching TV or things far away.
My family doctor: You need to meditate. Less stress. Relax. Take some CoQ10, magnesium, and be sure that you're taking that blood pressure medicine.
Let's just say that y'all might see the death of an eye doctor and a medical doctor in future books. That age....pft....they can youknowwhat!!!!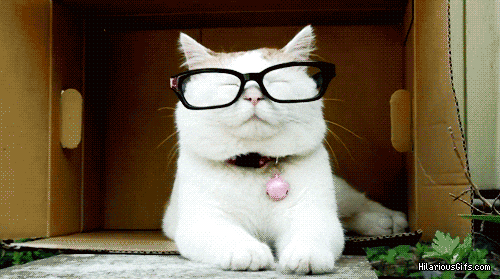 ​​
Did you know that you can get updates on releases on your favorite authors from Bookbub? I'd be so honored if you'd follow me on there.
Click here for the direct link or click the Bookbub button.
​​
It's Fiona's 1st birthday this week!! If you don't know who Fiona the hippo is, then you've either been under a porch squattin' or just not paying plumb one bit of attention because she's the cutest little hippo EVER!!! She's at our local Cincinnati zoo. I was lucky enough to go see her with my mama and sister. My sister took this photo of Bibi, Fiona's mama, and baby Fiona. Here is a news clip from ABC Nightline news about our sweet hippo.
Click here.
We are in love with her!!! She's precious. Happy birthday baby Fiona!!!
​​
Poor Michael!! How can he follow up a segment on Fiona????
​​
​​
Meet Michael! I'm thrilled to
have him as a Cozy Krew member. Join the Cozy Krew by
clicking here
because we are closing membership soon!
​​
OH NO I DIDN'T.....OH YES I AM!!! Seriously, Y'all!! Look at this jam cake! It's not just any jam cakes....it's my mama's jam cake and secret recipe! AND I've got the
recipe right here!
Did you know you can grab all my southern recipes by
clicking right here
?
​​
A Charming Cure: A Paranormal Cozy Mystery (Magical Cures Mystery Series Book 2) is on sale for .99 for the rest of this week! YIPPPEE!
Grab it here!
​
Hey! Some of my friends have some great deals this week that I'd love to share with you!You can click right HERE to check out all the books below.
​​SMLXL
Mysteries that will have you dying with laughter....
https://buff.ly/2DP7orF
Free mystery books & excerpt downloads now thru 1/31!
​​
Don't forget you can still enter to win the January prize pack below by leaving a comment on a previous blog>>>
Click here to go to that blog!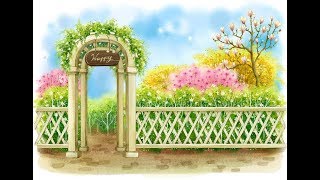 ​​
PREORDER TODAY
Cold Blooded Brew: A COZY MYSTERY (A Killer Coffee Mystery Series Book 4)
Releases April 6
http://amzn.to/2m14TKj
Welcome to the Bean Hive Coffee Shop where the gossip is as hot as the coffee!
​​
Is there something particular that you just LOVE when you see my Tuesday Coffee With Tonya??? Or what would you like more of? Leave a comment to be entered to win the gift card. The winner will be picked and notified on Thursday.
I'll meet you right back here next Tuesday with a big cup of steaming coffee!
I LOVE YOU ALL!!!!! XOXOXOX ~T